In the course of the encounter, they discussed issues and trends that are (or were) crucial for European integration along the lines of the principle of subsidiarity, a central idea of Otto von Habsburg's intellectual legacy.
In addition, Professor Gehler, who has been appointed lecturer at the Doctoral School of the Gyula Andrássy German Language University in 2021, was able to hold in his hand again a letter he wrote to Otto von Habsburg in the early 2000s and then signed and gifted his book Ein europäisches Gewissen to the Foundation, which was co-authored with historian Marcus Gonschor and has gone through several editions since then. The book traces the career of Hans-Gert Pöttering, who was elected to the European Parliament with Otto von Habsburg in 1979 and later served as chairman of the European People's Party and as the Bureau's president, and who remained in contact with our namesake until the end of his life.
The professor also outlined the genesis of the sourcebook he co-edited, which describes political events in Hungary from the perspective of Austrian diplomacy, from the consolidation of the Communist Party state in the late 1940s to the crisis of authoritarianism culminating in 1956. The volume Von der Volksrepublik zum Volksaufstand in Ungarn 1949-1957, which the professor also autographed at the end of his visit, was a present to the Foundation from Helmut Wohnout, Director General of the Austrian State Archives during the trip of our colleagues to Vienna in January.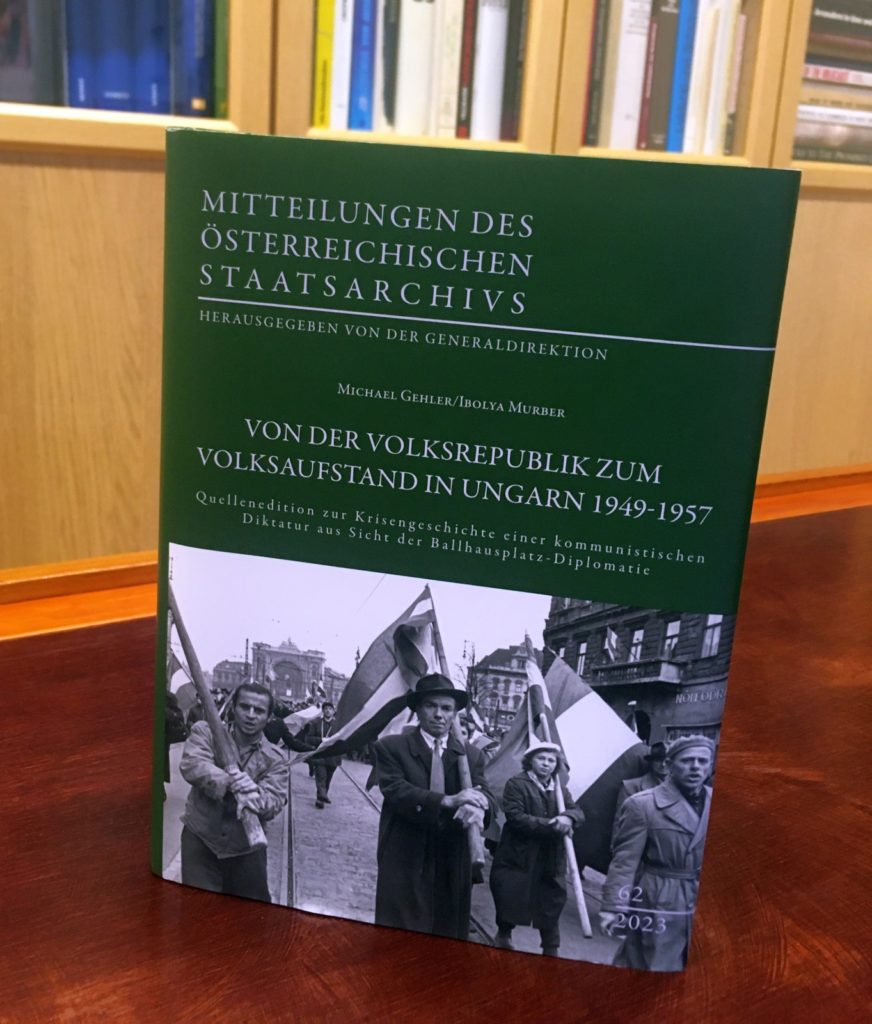 ---
Following Professor Gehler's visit, the Director of our Foundation, Gergely Prőhle, met with Hans-Gert Pöttering, who was also in Budapest. On this occasion, the former president of the European Parliament and the Konrad Adenauer Foundation was able to inspect his correspondence with Otto von Habsburg and learn about our Foundation's work.
Photo: Otto von Habsburg is elected honorary member of the European People's Party Group on the occasion of his 90th birthday. (17 December 2002) (Reference: HOAL 15A 10-72)