The book was published in Hungarian, its English summary is given below.
On October 10–11, 2019, the Otto von Habsburg Foundation organized a two-day conference on the relationship between its namesake and the changes of regime in Central Europe at the Hungarian Academy of Sciences.
The lectures at the event not only placed the annus mirabilis 1989 in a historical-political context, but also opened up a much wider horizon. They looked back on almost the entire 20th century: tracing the life of the last Hungarian heir to the throne from the break-up of the Austro-Hungarian Monarchy, showing his connections to the legitimist movements between the two World Wars and to the Hungarian emigrant groups after 1944.
Otto von Habsburg's persistent work on his vision of a united Europe instead of an ideologically divided continent came to life as a result of the recollections of his former colleagues. He was one of the politicians who was given the opportunity to represent his goals in the European Parliament as well. During his years at the continent's highest political forum, between 1979 and 1999, he never forgot the interests of the peoples of our region and always emphasized his attachment to the Hungarian nation.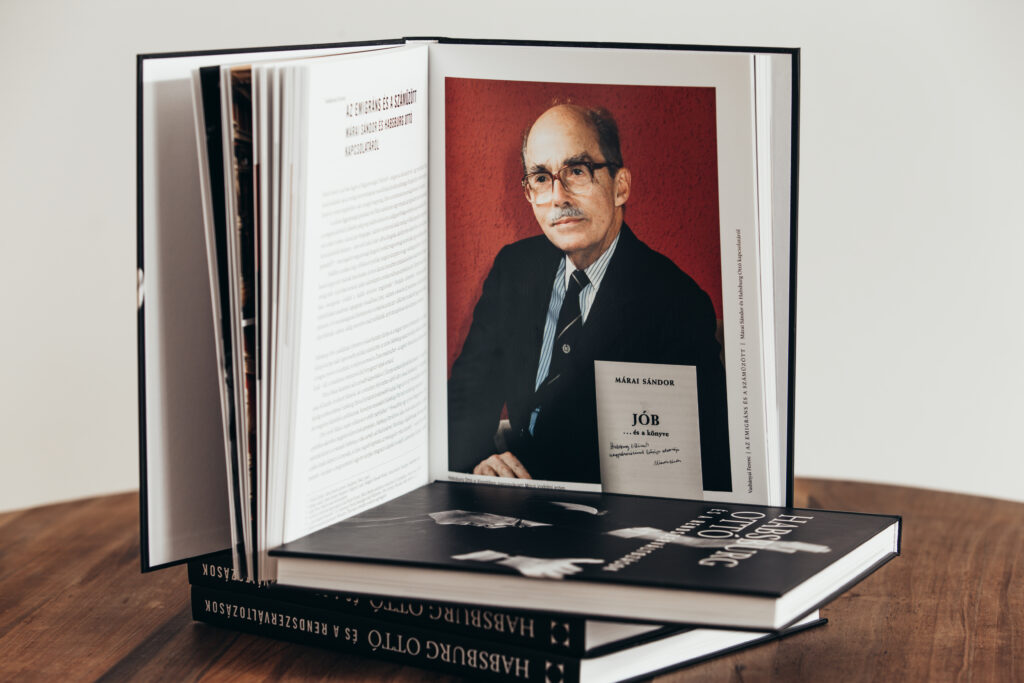 In the second part of our volume, one can read writings by colleagues of the Foundation about the politician's public-cultural role in Hungary in 1989–90. Otto von Habsburg's first official visit followed his last stay before exile about seven decades later. During his trip as head of the European Parliament delegation in the spring of 1989, he encountered a changing domestic political situation, public movements seeking a way out of the socio-economic crisis, and young people who thought responsibly about the nation's future. And although his nomination for the highest public dignity was soon removed from the agenda, his presence on May 2, 1990, at the inaugural session of the freely elected Parliament, was a justification of his work and, as the last heir to the Hungarian throne, a historic satisfaction.
Even close to the age of 80, Otto von Habsburg took part in meetings, conversations, forums and ceremonies with a spirit and openness of youth. Our photo gallery selects from the most expressive portraits of him during these events.
In addition to the above, the volume contains an apparent cuckoo egg: the text of a 1960 Zurich lecture by the former heir to the throne, which he gave to young Hungarian emigrants. Following closely his line of thought, it becomes clear that Otto von Habsburg has consistently worked for decades in light of the same ideas and goals. Therefore, we decided to include this writing in the volume as well.
More information on the book:
https://corvinakiado.hu/konyvek/habsburg-otto-es-a-rendszervaltozasok/139496196